Lance - Welcome in Singapore!
---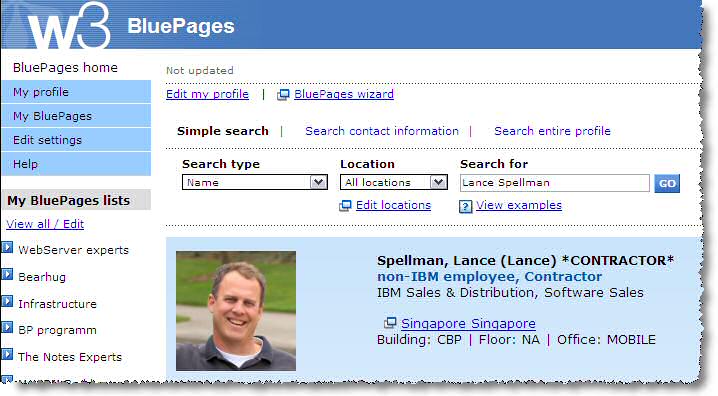 Lance is joining me in Singapore Monday 13th December 2007. Welcome!And before the rumor mill explodes: We'll have him
back in the US
in time for X-Mas. Lance is working with me on a Domino - Portal - Ajax - Dojo project. I'm sure you can read quite some information on
DojoDomino
in due time.
---
Posted by Stephan H Wissel on 09 December 2007 | Comments (0) | categories: IBM Notes Lotus Notes