CRM & Sales Tracking
---
IBM is ditching Siebel CRM in favour of
SugarCRM
. Cloud based
CRM
was made popular by
Salesforce
while
Zoho
wants a share of the pie too.
All to often CRM offers or is used as sales force automation tool, which it is not (only). But what makes a good CRM? It needs to provide access to anything that relates to a customer. Doh - that's what the name claims.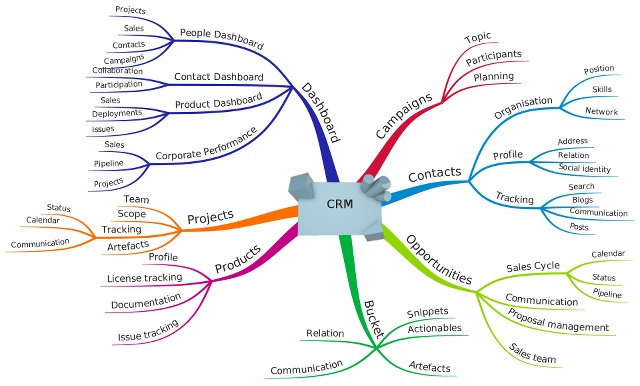 In larger organisations CRM typically is understood very narrowly as sales tracking tool, the broader definition as outlined above gets covered by a combination of Portal on the front (a.k.a glass level) and master data management (
MDM
). Smaller organisations don't have that luxury. There an integrated system makes most sense.
Now guess on what platform those have been built. A little selection (in no specific order and not complete):
As usual YMMV
---
Posted by Stephan H Wissel on 05 May 2013 | Comments (0) | categories: Singapore