LifeBEAM helmet first impressions
---
After quite a wait (they were sold out) my
LifeBEAM helmet
arrived today. The helmet is based on a
Lazer
design. Here are my unpacking impressions: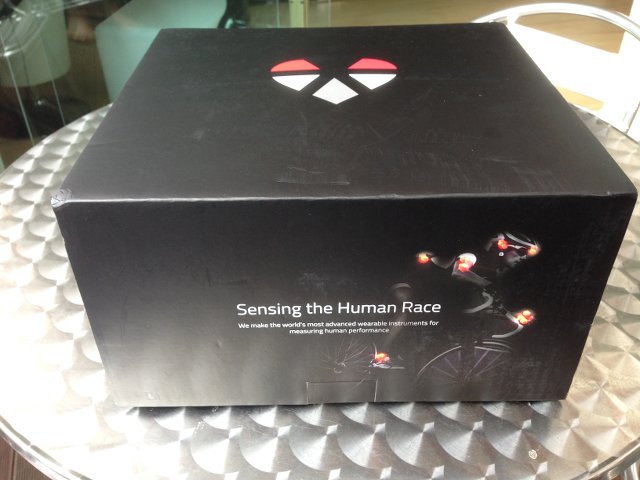 There are no experiments on the box. Black always has been the new black.It isn't cheapo cardbox, but solid quality. An impression that repeats in the whole unpacking process.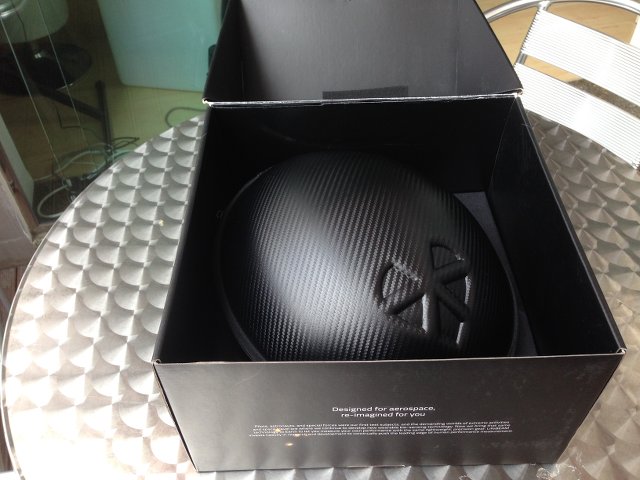 Opening the box shows the cool carbon casing, that looks like an alien egg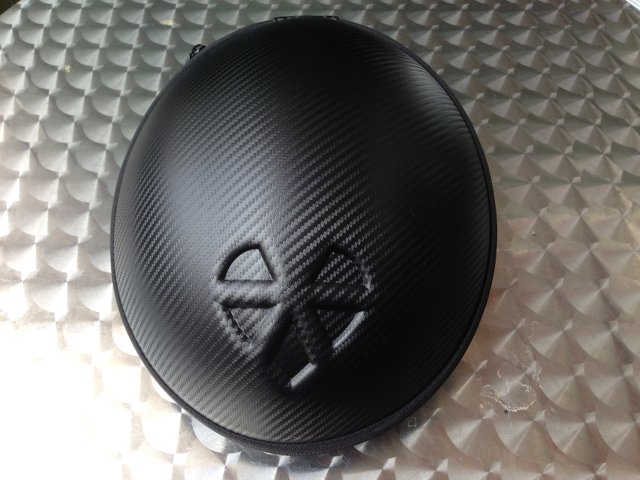 Besides the hard shell casing a nylon bag is provided that folds small, so you can keep the helmet wherever you arrive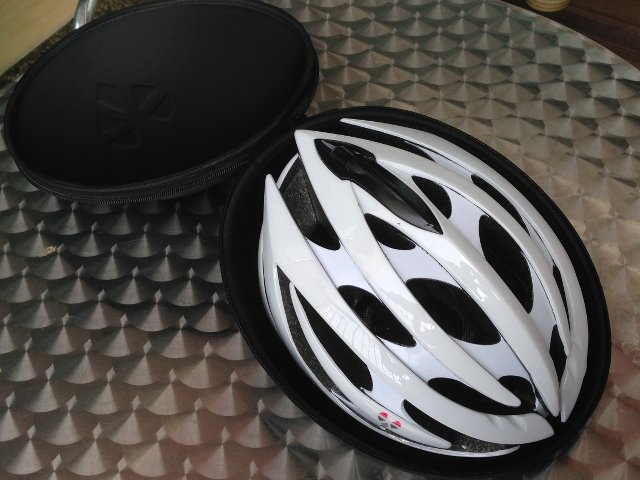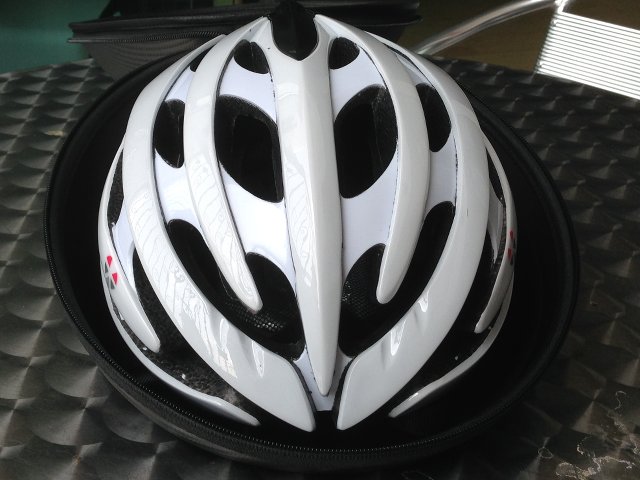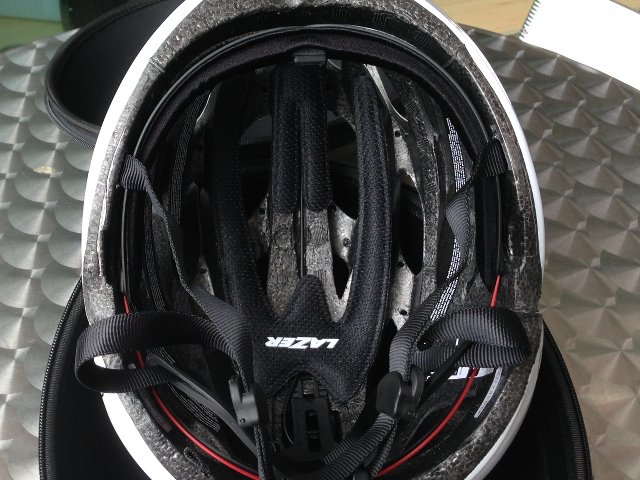 The interior shows the Lazer heritage clearly. Given the quality, that's a good sign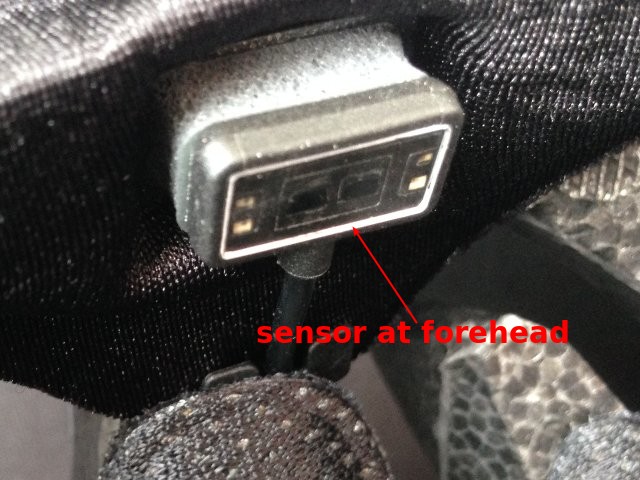 The "heart" of the helmet. The sensor sits in the front part, pointing at your forehead. I'll report how well it works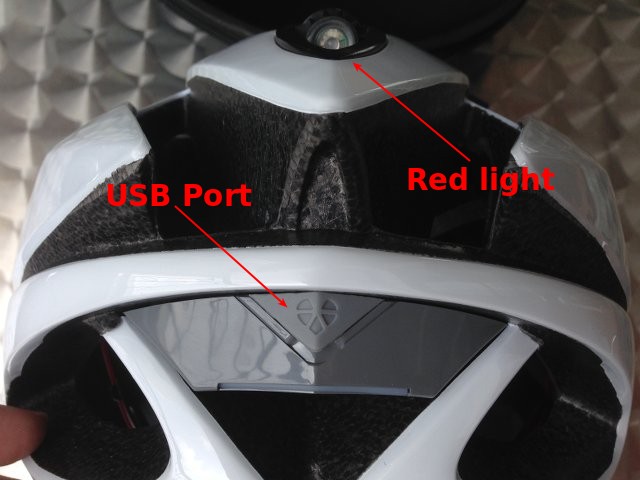 The rear shows the red light for night visibility and the cover of the USB charger port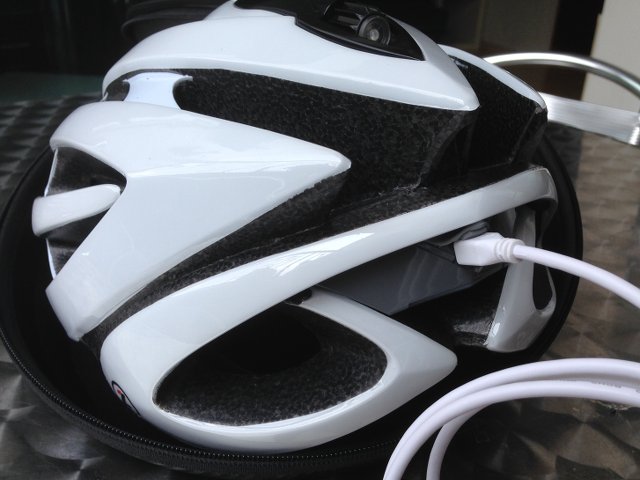 The box contains detailed instructions and the USB cable. The carbon carrier has a small net compartment to keep that cable. Last not least: you get a little Cylon animation while the helmet is charging:
All in all: looks very solid. Stay tuned for the report on sensor and battery life.
---
Posted by Stephan H Wissel on 05 November 2014 | Comments (1) | categories: After hours Cycling