XPages Workshop in Taipei
---
The XPages workshop in Taipei is well under way. We have 32 participants at the IBM Education center happily coding away on Domino Designer 8.5. The joy of travel is to experience all the little cultural differences. Like the coffee bar: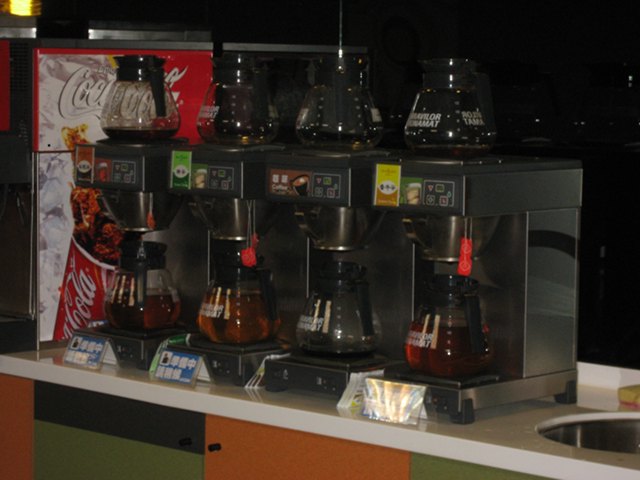 Only one of the cans actually contains coffee. The other 3 (x2) cans offer you different sorts of tea freshly brewed. I like that much better than the tea bags you find in other locations. Maybe that's the reason why the class is so fully focused.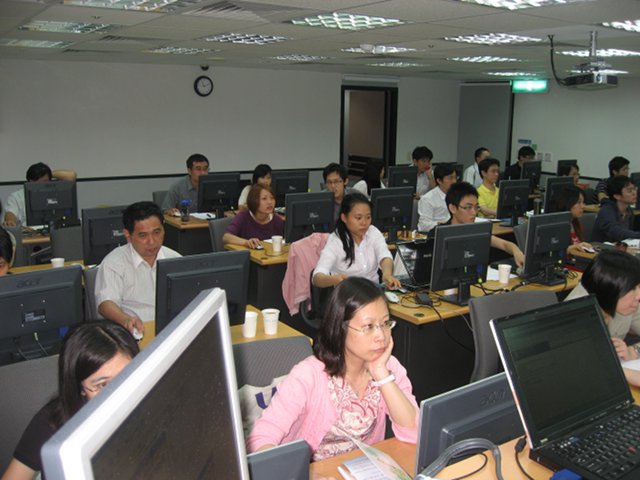 There will be more workshops in Taiwan,
Cory Ma
knows the details.
---
Posted by Stephan H Wissel on 20 May 2009 | Comments (2) | categories: XPages