---
Software ocumentation is a sticky issue and tends to escalate rather quickly in opinion matches, fighting over what is needed, what is missing and what should be different.
Looking at it closer I see 3 main dimentions:
Each documentation artefact has a sweet spot in this cube as well as no-go zones (e.g. a business user watching a live coding recording?).
Any individual can and will fit into one or more audience, as each artefact will fit into one or more content categories. So good navigation and cross references are essential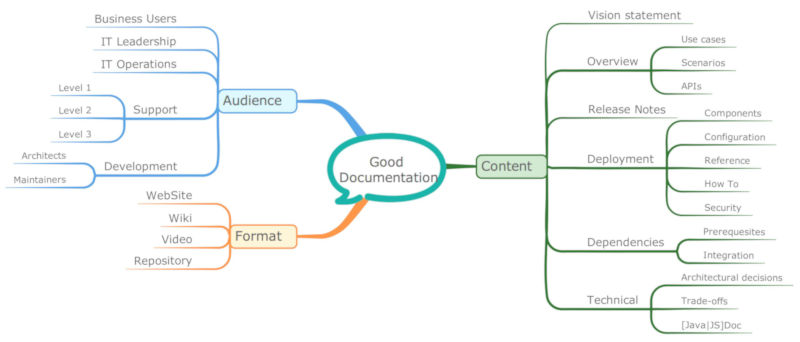 ---
Read more
Posted by Stephan H Wissel on 29 December 2020 | Comments (0) | categories: Software