---
Bluemix is a beautiful environment for
agile software development
. Its
build and deploy
capability ensure continious delivery, so you can focus on code. A well run project requires automatic
testing
(starting with
unit tests
up to
integration testing
).
You can configure this in the
Build and Deploy
pipeline, so your project looks like this: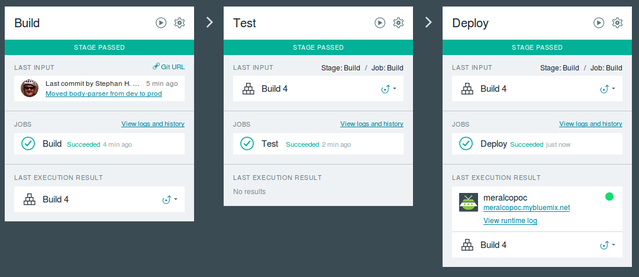 While you could argue: "
I run my tests local
", you might encounter the situation where you use the online editor and you then depend on the tests running in Bluemix. Setting up build and deploy is
well documented
and straight forward.
Tip: For Java projects you should use Maven or Gradle build, so your library dependencies are properly resolved. For Node.js projects a "simple" build would suffice, however using npm install would make the stage fail if your package.json has an issue, so you don't run later stages and fail there
However the documentation for the test stage simply states: "
If you want to require that certain conditions are met, include test jobs before or after your build and deploy jobs. Test jobs are highly customizable. For example, you might run tests on your project code and a deployed instance of your app.
". That's a little "
thin
".
Inspecting the test job screen itself, we can learn that we have different testing options

I specifically like the
Sauce labs
integration and the ability to run a code, security and vulnerability scan (So a real pipeline might have up to 4 distinct test stages). However the screen for "simple" tests, where unit tests go, isn't particularily helpful: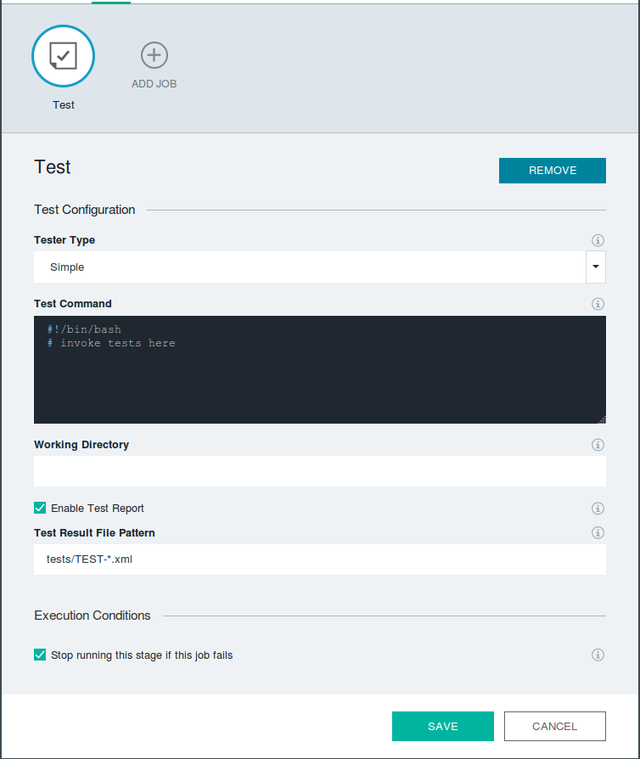 So lets shed some light on the inner workings.
---
Read more
Posted by Stephan H Wissel on 26 November 2015 | Comments (0) | categories: Bluemix